Ahhhh finally back in the swing of things around the ole' homestead! After a busy holiday and a week of illness (I am the outbreak monkey in my house....sorry fam!), I am newly motivated to get on top of some projects that I have been procrastinating on. A major one has been our entryway. The downside is that when you enter through the front door, you immediately enter into the main living area. There is no official area allocated for the removal of coats or the dropping off of the mail. We don't even have a closet to hide the over abundance of cold weather gear that is now floating through our home!
Due to our open floor plan on the first floor, we opted to paint the entire first floor, sans the laundry room and 1st floor bath, a neutral, very light green (pine mist, Benjamin Moore). Then to define each space I changed up accessories, curtains, area rugs etc etc etc. Now I really want a more defined entryway to break up the space between the kitchen and the family room and I think I have found the perfect solution.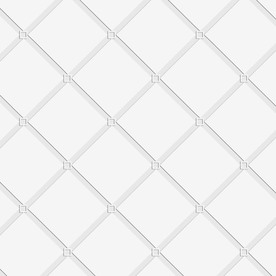 The wall that leads into the kitchen is being covered in this divine paintable wall covering in a Spanish tile pattern from allen & roth. Again a sucker for this Moorish style pattern, I saw it and had to have it. Opposite this wall will be a row of book shelves that will abut the back of the sectional. Instant hallway! The Hubs is working on building the book cases (complete with delicious crown moulding) and I have been put in charge of applying the wall covering. So I am off to get the ball rolling.....